xtreamforex review : Scam or Not (www.xtreamforex.com)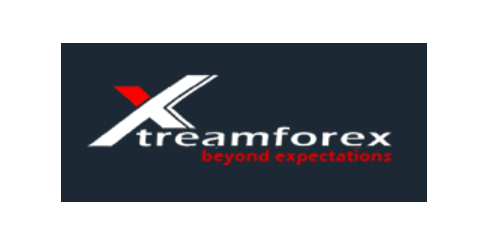 Self-defining itself as one of the leading forex brokers with a highly experienced management, XtreamForex is highly committed to offering products and services to both retail and institutional customers. This is a hoax! As per our findings, XtreamForex is an offshore and a complete B-Book broker (market maker) that offers trading in currency pairs, contract for difference (CFD) trade on shares, commodities and precious metals via MetaTrader 4 trading platform. The domain is owned and operated by Grand Investing Ltd., a business entity that is located in South Eastern Europe. The company shows that it is registered in the Marshall Islands. The company is not regulated, however, they have very skillfully mentioned on their website that they are regulated and registered under the license number 68798, so that people fall a prey to this bluff!

Furthermore, they have quoted on their website, "XtreamForex is a fully licensed and Regulated Marshal Island Investment Firm (MIS) (License Number 84516). XtreamForex is licensed to provide Investment Services (Reception and Transmission, Execution and Dealing on own account) and Ancillary Services."
Note the difference in the License numbers 68798 and 84516. How can one company have two different license numbers? This is where the first doubt arises!!
PLEASE READ BELOW OUR DETAILED ANALYSIS ABOUT THE COMPANY
Website:xtreaforex.com
Year of operation: Since 2016
Headquarters: Majuro, Marshall Islands
Company Registration: Grand Investing Ltd (License Number 68798), Marshall Islands
Regulation: Not regulated
The company claims to be registered and headquartered in Majuro in the Marshall Islands. Marshall Islands was blacklisted as a Tax Heaven by EU (European Union). Only recently, EU announced its decision of removing the Marshall Islands from the blacklist. So if the Marshall Islands was blacklisted, then how could a company obtain a license to operate?
Surprisingly, the forex traders and brokers do not have to undergo a strict registration process, unlike their US and UK counterparts. The registration procedure is quite simple and there is no need for them to report their transactions to the regulatory bodies. Moreover, they are not obligated to conduct audits, hold client's funds in bits and chunks or escrow accounts, to meet the minimum capital norms in order to prove their stability nor to arrange any compensation in case they go bankrupt or in the event of the insolvency of their company.

The company claims to have both internal and external auditors. Internal auditing is conducted by KPMG and external auditing is conducted by Ernst and Young. But they haven't been able to publish any financial results of their performances. Hence, it becomes difficult to believe their credibility in the market as well.
They have also mentioned in their website, that they are the member of Investors Compensation Fund and that they hold their client's funds in different bank accounts as per the regulations requirement (Note that they are not regulated at all, still they use this phrase to ease off their investor's psyche). They claim to provide negative balance protection to all their investors, ensuring that they do not incur losses more than what they invest.
When we go to the Licenses and Regulations page, we can see a Registration certificate that has been issued by a special agent from the Republic of Marshall Islands. The certificate does not bear the name of Grand Investment, Ltd or XtreamForex anywhere as a legal forex trading entity. What is mentioned in the certificate is that it is an offshore company and the document was duly signed by somebody name T. Lawson on June 13, 2016 at Piraeus, Greece instead of Marshall Islands, where the company is headquartered.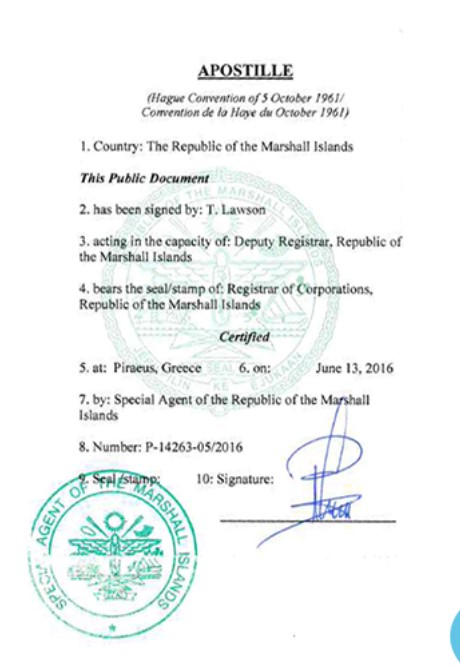 Another eye-catching factor is the contact number that has been mentioned at the bottom of the webpage.
The contact number mentioned is +441163183156. We all know that +44 is the country code for the United Kingdom and not of the Marshall Islands. The country code of Marshall Islands is +692. This clearly states that they are a fraudulent company in itself. The address of the company is mentioned to be of the Marshall Islands.
Now let's look at the web hosting information:
According to the information on the domain search website www.who.is, it clearly shows that the domain xtreamforex.com was registered on 30th September, 2015 with its base in Asia. The question is how come the domain is registered in Asia when the Marshall Islands is situated in Europe? This further elevates our suspicion!
Now let us look at the accolades that the company has received so far…
After a thorough search on all the websites of the awards mentioned on xtreamforex.com, we did not find anything that could substantiate the fact that they have won these awards. No mention of the names of XtreamForex or Grand Investment Ltd. was found anywhere. We can't even find any hyperlink to back these awards and give information about XtreamForex receiving them. They have just been posted to allure customers and all the awards that they have mentioned in the website are all fake!
To put it in a simple manner, no brokerage firm which is genuine would ever put up fake awards and recognitions on their website. All these just add up to a lot of miniscule things that guarantees that this broker is running a trade business on a B-Book basis, which is backed by a few bigshots.
Please note all traders and investors:  When you are considering operating with offshore brokerages, please note that they receive very limited regulatory protection and oversight. The Money is exposed to high risks and there may be chances of market manipulation, stop loss hitting at levels set differently from the ones that they had placed or withdrawal being rejected and accounts being frozen.
Let's look at the banks they bank with:
All the banks mentioned on their website have no collaboration with XtreamForex.
TBC Bank is a leading Georgian universal bank headquartered in Tbilisi, Georgia with no branches in Marshall Islands.
RZB Bank, though not clear whether Russian Land Bank (fraud Bank) or RZB Bank of Austria doesn't have any branch in Marshall Islands.
The data is completely baseless and there in no mention of the liquidity providers in the website.
No genuine broker would ever offer a 100% welcome bonus or a 50% Re-deposit bonus until and unless it is absolutely sure of gaining a 100% of their investment amount and knowing that the trader is going to lose it all or it is not going to give their withdrawals in any case.
TRADING ACCOUNTS AND CONDITIONS AT XTREAMFOREX
XtreamForex offers 4 account types to the traders and investors, in order to cater to their varied needs. All account types accept the ECN account type, are free of commissions and offer variable spreads.
They also provide Swap-free service to clients belonging to Islamic faith in their micro and standard account types, ensuring adherence with the Sharia-compliant trading. XtreamForex does not allow scalping, hedging, and EAs (allowed only in 3 account types) trading strategies.
MAXIMUM LEVERAGE
The maximum leverage rates offered by this broker are very high, up to 1:500. Ideally, higher the leverage, higher will be the chances of heavy losses and that's the most ideal situation for a B-Book Broker like XtreamForex, themselves.
MINIMUM INITIAL DEPOSIT
XtreamForex asks for a minimum investment of $10 to open an account, which is a very low minimum deposit requirement.
METHODS OF PAYMENT
XtreamForex offers a large number of payments methods like Debit Card / Credit card, Bitcoin, Neteller, Skrill, bank wire transfer and China Union Pay. They charge no fees on deposits and withdrawals.
TRADING PLATFORM
XtreamForex provides MetaTrader 4 (MT4), desktop and mobile versions are also available for Android and iPhone users.
CONCLUSION
XtreamForex is a B-Book and offshore brokerage firm that offers suitable and reasonable conditions for trading in a variety of products through the robust MT4. There is no regulation. But the website is attractive enough to make the new players in the markets to fall prey to its Bonus offers, Low Initial deposits and High Leverage Levels. We strongly believe that your money is at a High-Risk with XtreamForex.